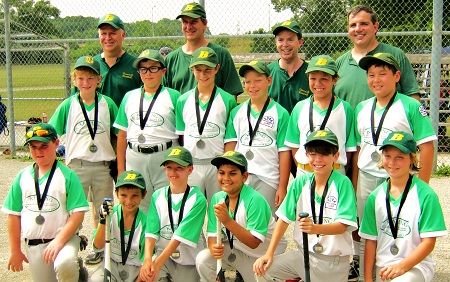 Congrats to the Keating Roofing Mosquito House League team!
The team finished in the Top 4 (semi finalist) in last weekend's INTACT SOBA Mosquito tournament.
This is the first time in recent memory Bloordale has entered a team in an INTACT house league tournament.
The team, pictured above, includes (back row) Coaches Steve Casar, Gordon Ferch, John Catton, Steve Cassar and Gus De franco; (Middle row) Adam Casar, Anton Defranco, Trevor Ferch, Nick Zablotny, Kyle Wakeman, Chris Firmani; (Front Row) Nicholas Marnika, Lorenz Pizolinas, Adam Vollett, Calen Noronha, Andrew Catton, Meagan Barry.
Congrats for such a strong performance and showing the province that Bloordale's Mosquito House League players are a force to be reckoned with.
Well done team!