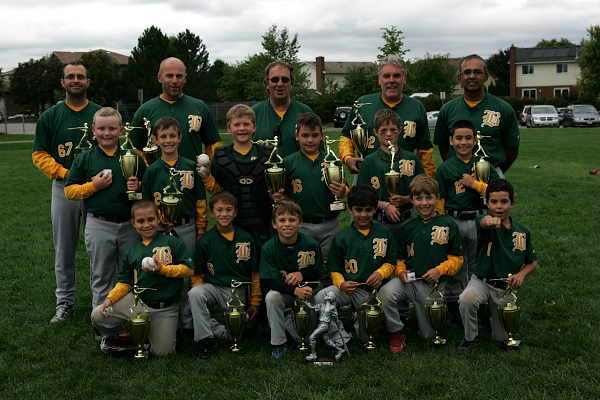 Bloordale's 2011 Rookieball Select Team is the best in the province. The team took its tournament winning streak to Thorold, Ontario on Labour Day weekend to compete for the SOBA provincial championships and strung together an amazing 5 consecutive wins to bring home the hardware and championship rings.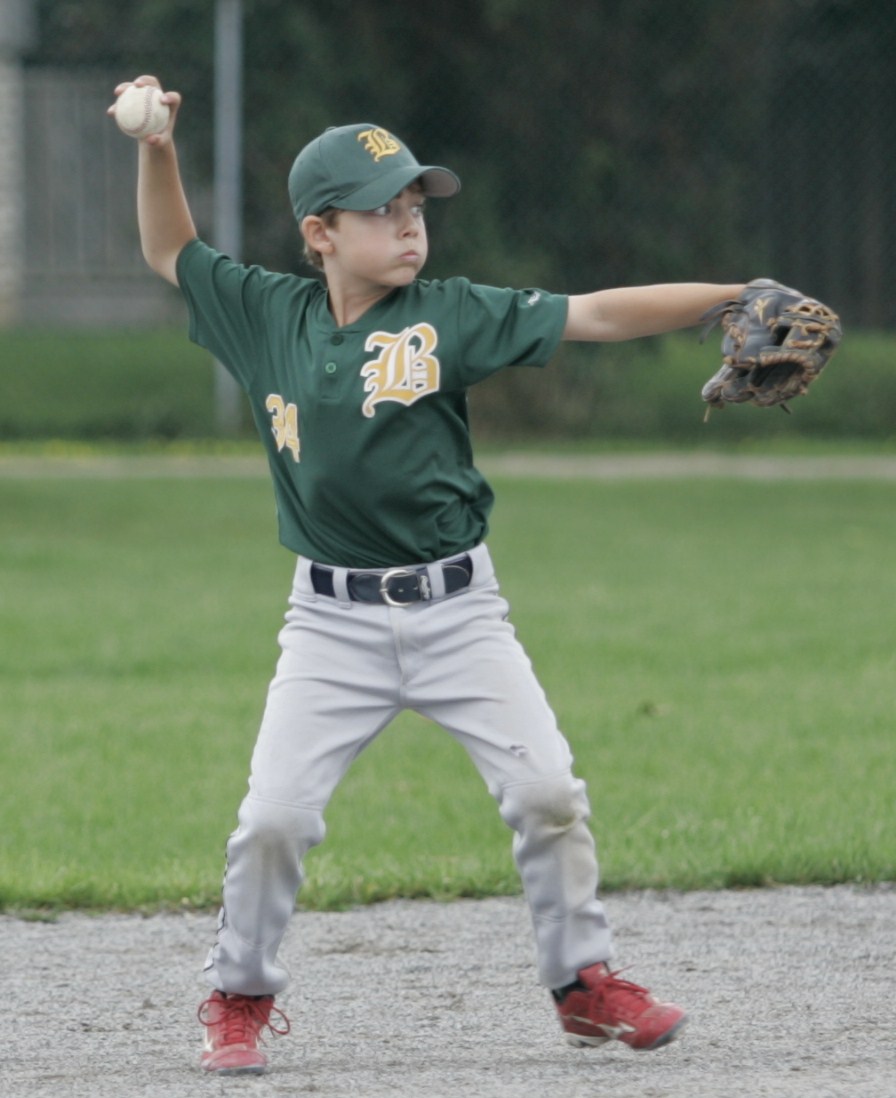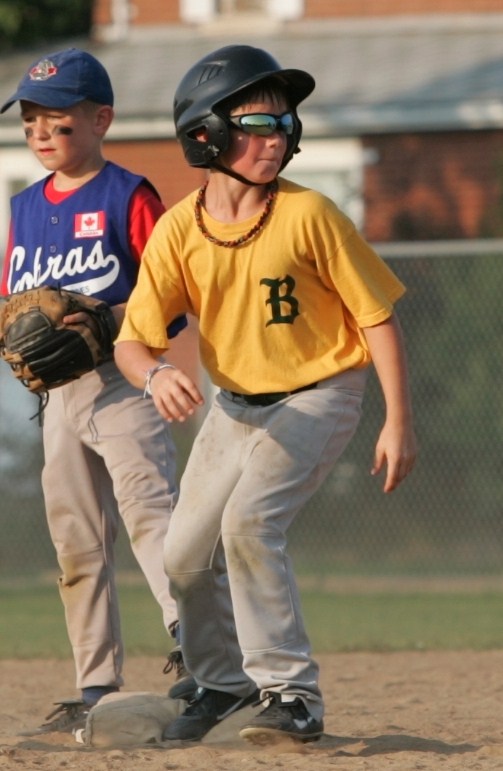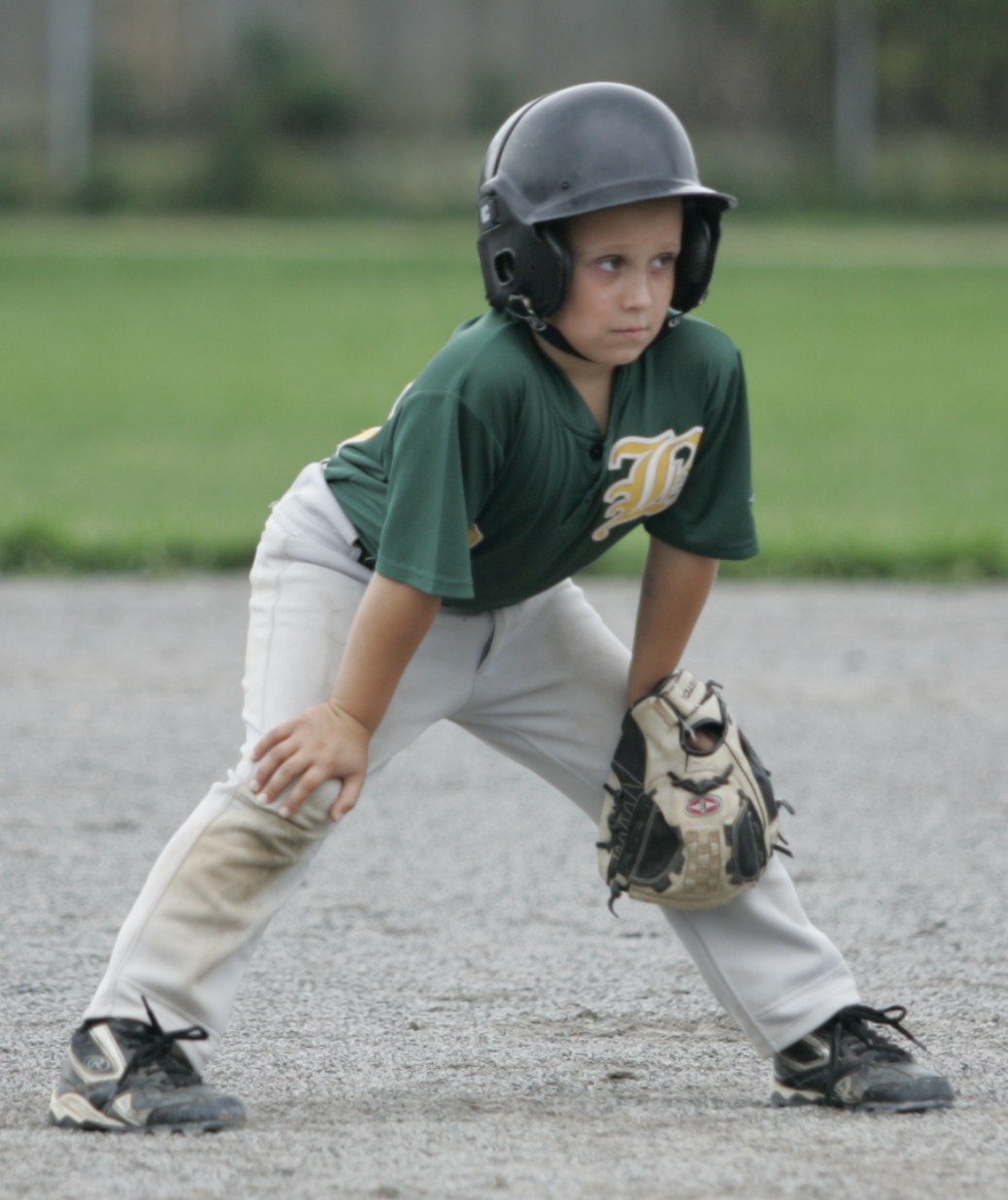 The combined team of 8 and 9 year olds relied on a strong defense and some great hitting and fabulous team play to win the 12-team tournament.
First opponent for Bloordale on the Friday night under the lights, was Barrie, who the Bombers outscored 15 to 3. Next up was Royal York, who they defeated by a score of 21 to 4. Bloordale's third opponent was St. Catharines, and Bloordale was victorious by a score of 17 to 10. In the semi-finals, Bloordale faced Leaside, and were able to score two runs in the final inning for a narrow 5 to 4 victory.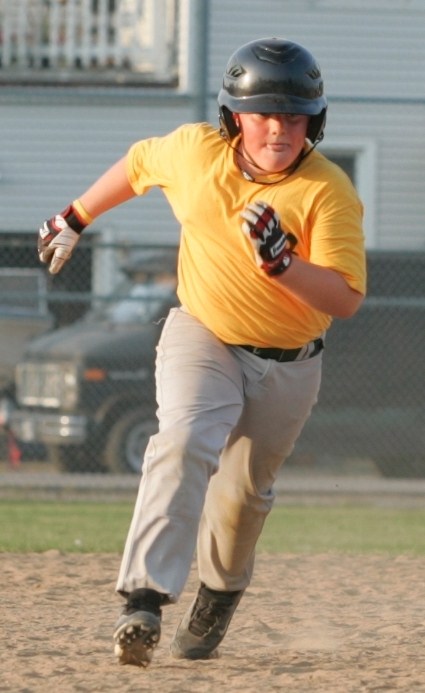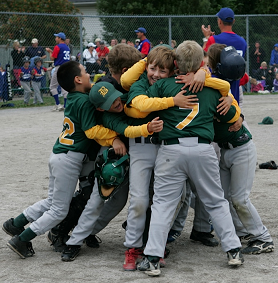 The finals were played on Labour Day and the Bombers faced a strong St Catharines Cobra team for the provincial title. The Cobras started out quickly with a run in the first inning. Bloordale responded with two runs in the third inning. The hard hitting St. Catharines team was shut down by the strong Bloordale defense, lead by pitcher Liam Barry (Bloordale's defensive player of the game), outfielder Justice Lawton (with three flyball outs), and solid play by third baseman Jake Sprenger and shortstop Taeg Gollert.
The senior umpire doing bases during the final game was gap-jawed at the defensive plays our Bloordale Bombers were making as a team.
 This team of athletes was not only covering up for each other three deep, but after they made one out, they were immediately looking for the next play. While the run count may sound lopsided, it was really the team's defence that won them the game. Play after play kept taking the bite out of the Cobra's bats and deflating the Cobra hood.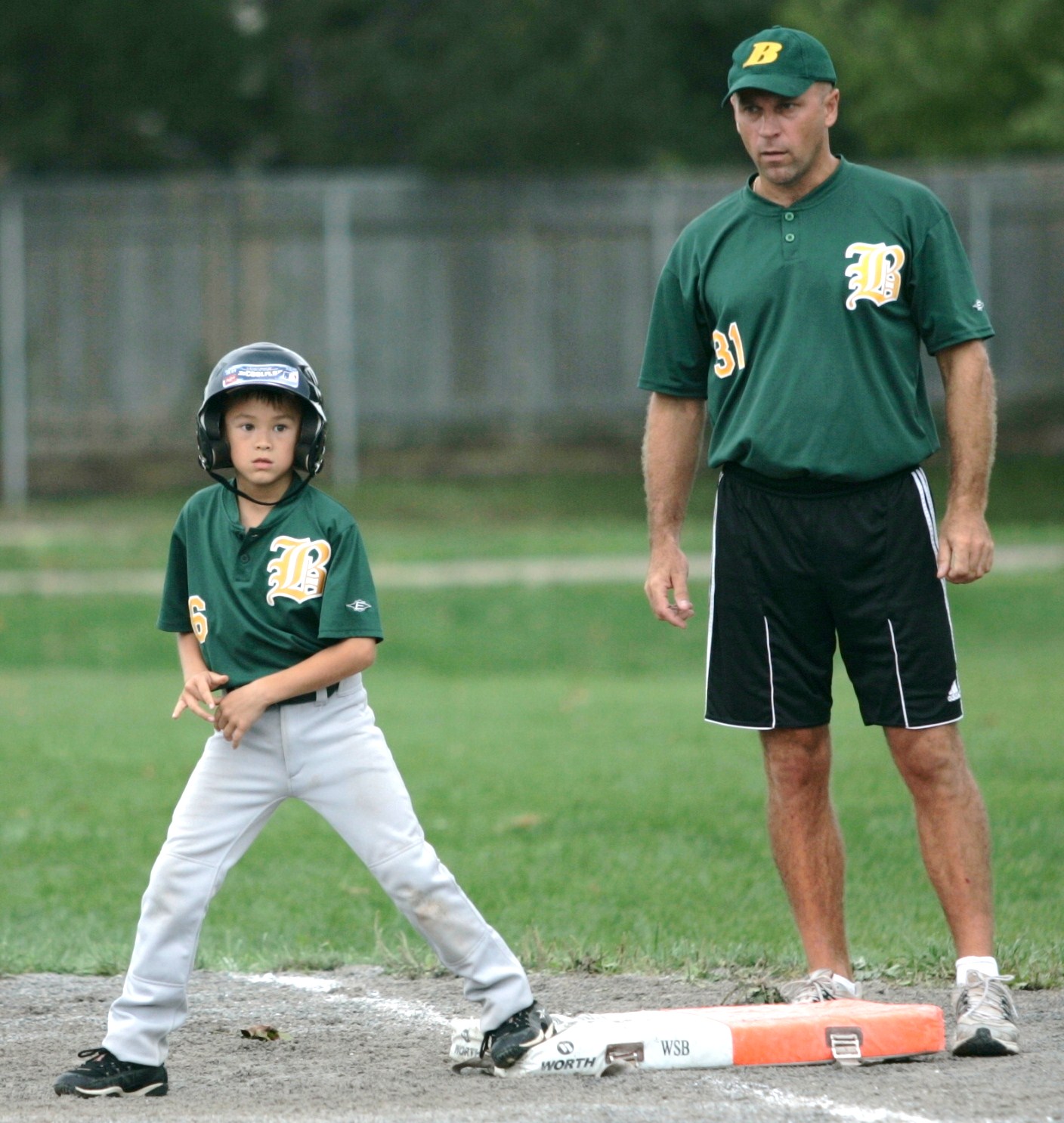 Bloordale exploded in the top of the sixth inning started off by a lead-off double from Taeg Gollert (Bloordale's offensive player of the game). The Bombers sent 10 batters to the plate in the sixth inning and scored five more runs. Bloordale's defense continued to shut down the St Catharines bats and secure a 7 to 1 victory for the SOBA Provincial Championship.
The boys received trophies and championship rings for their tireless efforts. This caps off an amazing year for Rookieball 'Dream Team', as they won two SOBA tournaments, the West Toronto Championships and the Provincial Championships.
The team includes: Liam Barry, Josh Komonen, Lucas Leja, Adam Siddiq, Taeg Gollert, Carson Dimech, Cooper Wilson, Jake Sprenger, Nate Niedbala, Justice Lawton, Ethan Diliban, Matthew Yasui; Coaches James Sprenger, Joe Leja, Dave Willson, Brian Wilson, Naeem Siddiq.