The Bantam Select team not only participated in the SOBA provincial playoffs but was host organization as well. The team was excited to be there after winning the EBA/TBA West play offs and now hosting this event. The team performed strong throughout the year with the provincials as their ultimate goal. Now the dream had arrived and it was time to go to work.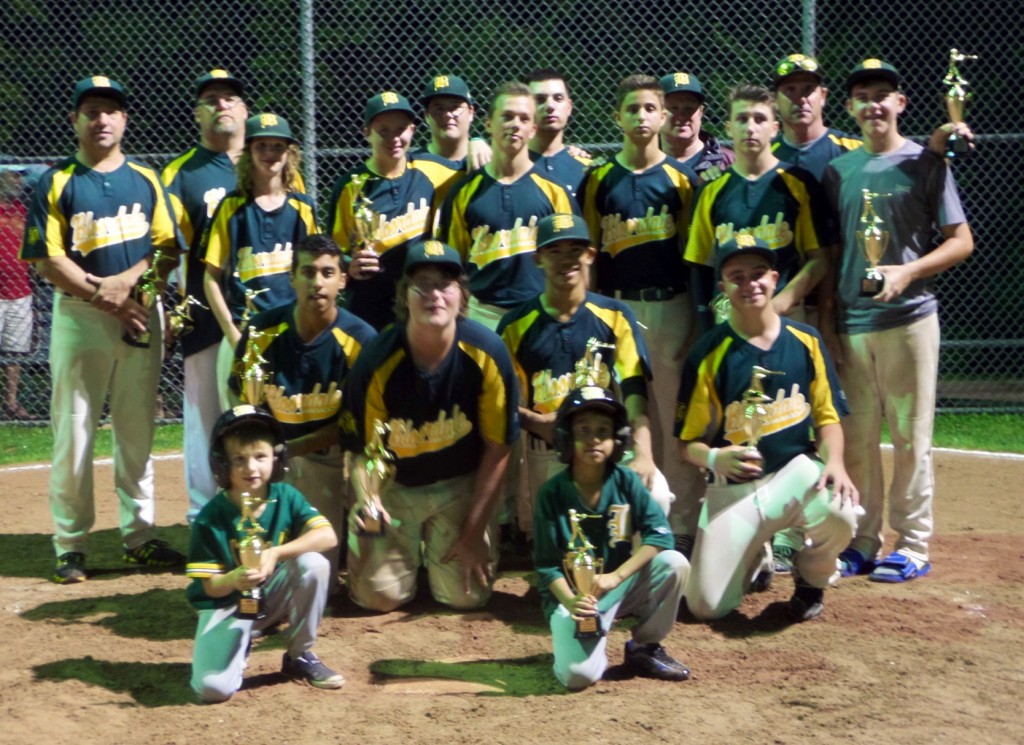 The team started out well and was 2-0 when we ran up against a feisty team from North Sudbury who held us down for our first loss in tournament play this season. The boys came back strong after the loss against a usually tough team from Oakville but the boys came out swinging and hit the ball all over the park.
We had new life into Sunday's play downs in a must win situation to be able to play in the finals. Based on the play Saturday evening and Sunday morning we drew a team from Clarington to which we had played previously in tournaments and had been victorious in the three previous meetings. We knew they would be gunning for us and in for a tough game. Again, the kids came out swinging and were able to defeat Clarington one more time to earn a berth in the final. The finals on Sunday evening were now set with Bloordale against Mississauga North Wildcats.
The game did not start well for Bloordale as we spotted them too many runs to catch up but the boys fought and clawed back to lose 10-6 to a talented Mississauga team. Even though we lost in the final, it was a very successful year and the weekend would not have happened without all the hard work of the Bloordale organization's volunteers who made the weekend a spectacular and memorable event for all who participated.
Thank you to the Bloordale family for all that was done for all the kids who participated in the Select and Rep programs as this was a very successful year.
Coach Russ Loewen