Labour Day weekend is the provincial baseball championship weekend for most divisions across Ontario. It is an impressive event, with many communities across the entire province hosting championship tournaments. Bloordale was proud to have had six very good teams represent our league, with two teams bringing home a championship.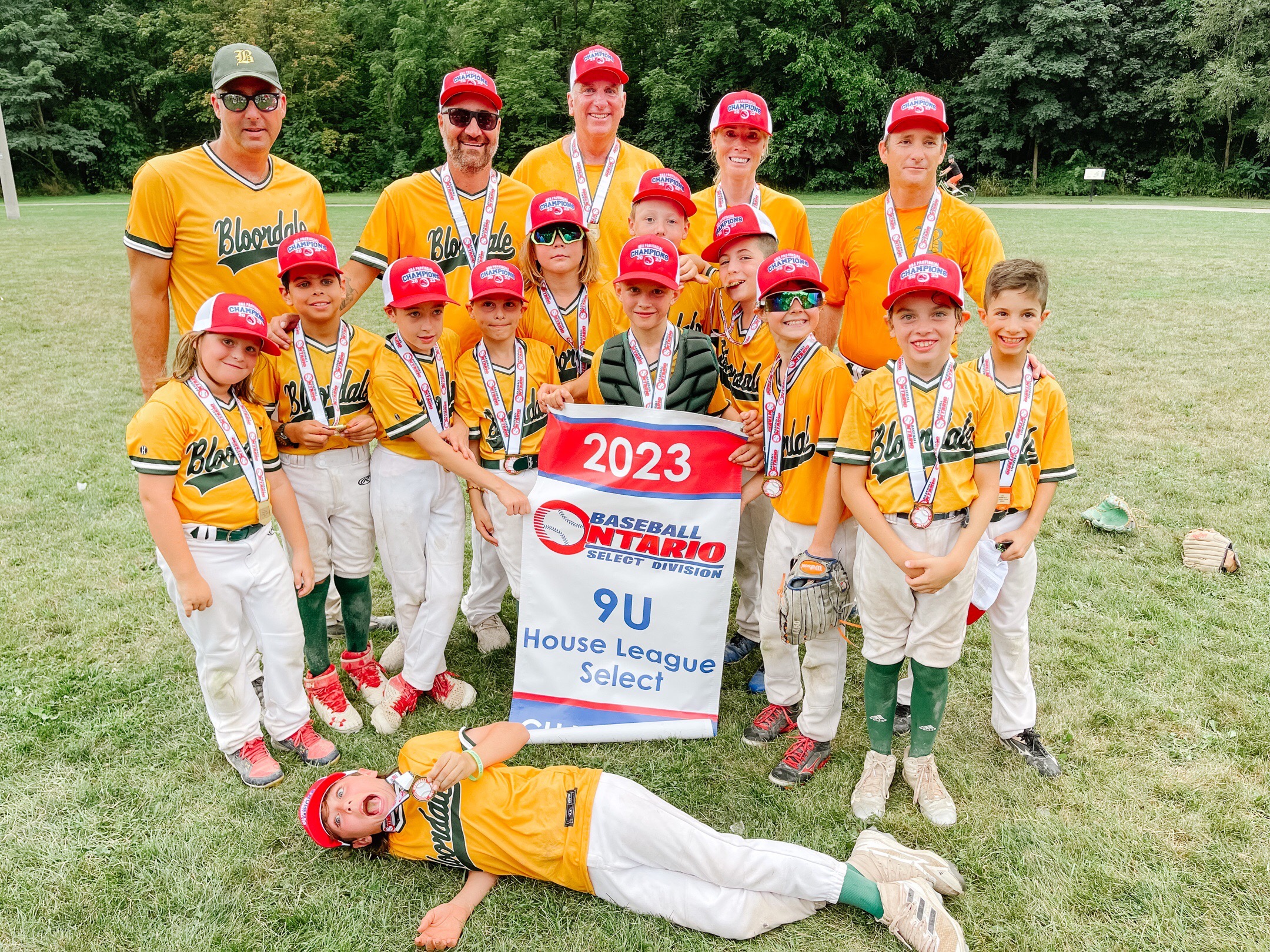 Bloordale Green 9U
Select capped off a successful season, winning their division at Etobicoke Valley. The Bloordale Bombers went undefeated 5-0 to win the championship, beating Royal York Red in the final. Tournament wins came against Guelph, Royal York Red, Royal York White, and East York before the final game.
Many of the 9U Green players were members of the younger Bloordale gold team in 2022. This turned out to be a good development year, leading to the success in 2023.
Similar to our play all season, contributions were made by all players both offensively and defensively. The extra winter batting practice paid off, as all players were a tough out though-out the order.
– Head Coach Derek Churchill-Smith
This tournament win caps off a sensational year for the Bombers, who went undefeated in the Lloyd McConnie tournament, the EBA Championship and the most recent OBA Championship.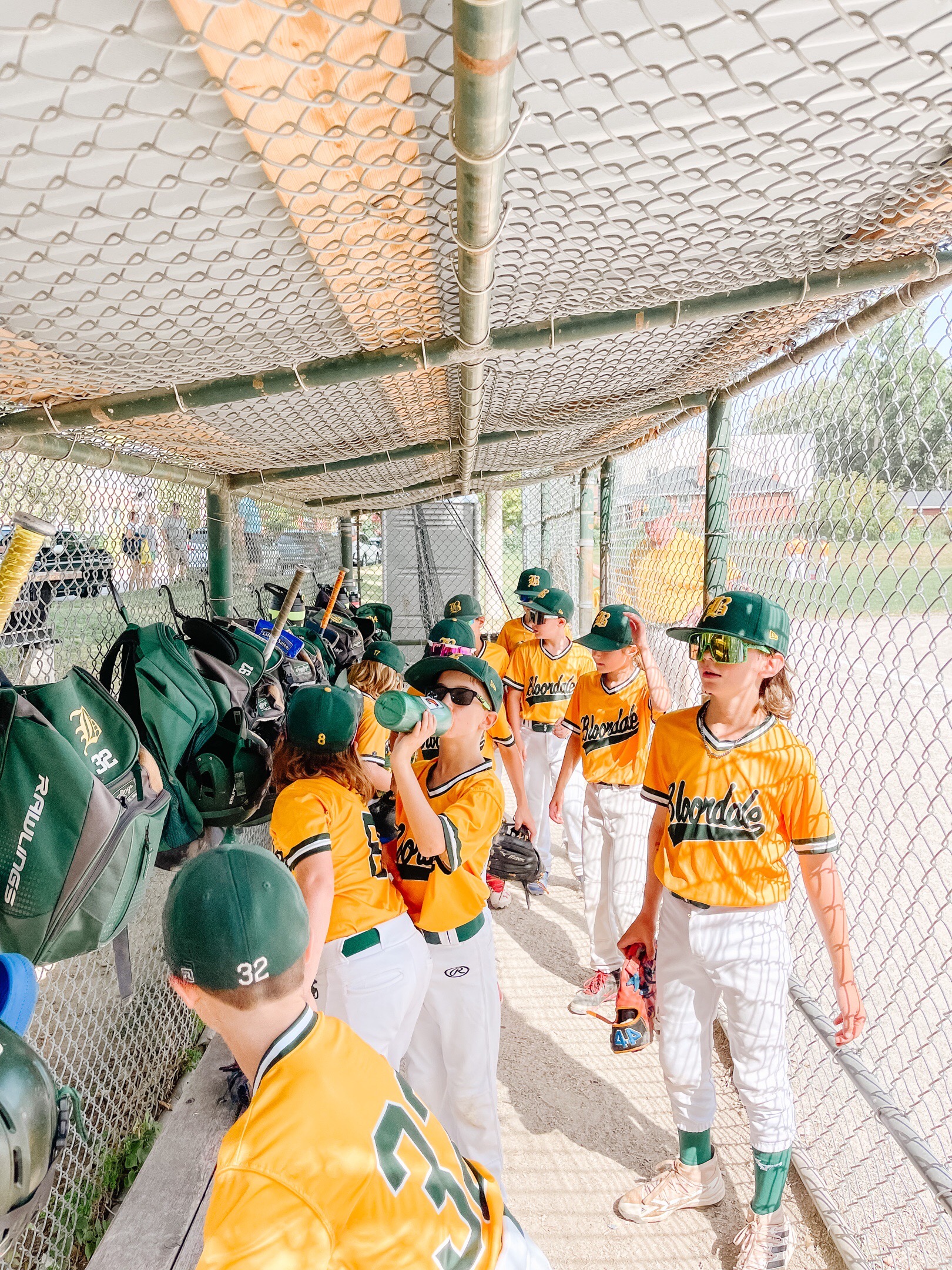 Bloordale Green 13U Select team finished off what was an incredibly fun season by capturing the championship in Ajax. The boys' 10-3 triumph in the finals, over a very talented Flesherton team, improved their record up to an impressive 6 and 1 record for the tournament.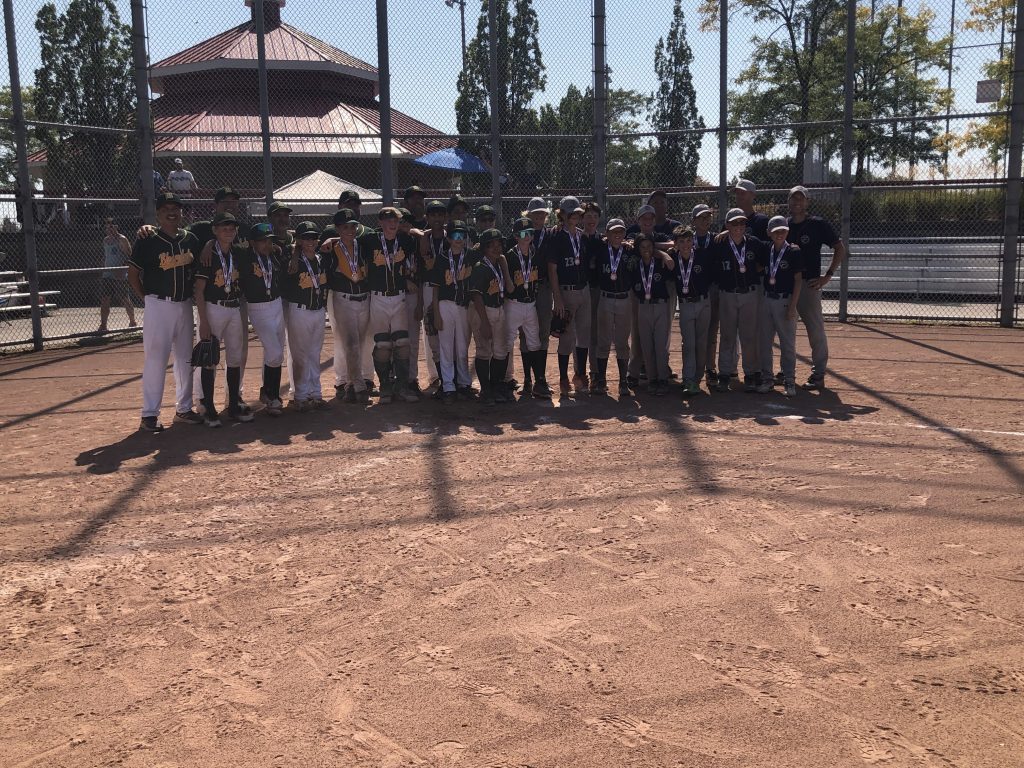 When it came time to choose a player for the tournament's MVP award, our coaches decided instead to pull a name from a hat because every single player made huge contributions at key times throughout the weekend.
– Head Coach Steve Groh
The victory at the provincials added to this season's hardware, which included winning the Vaughan Vikings Select Tournament and being finalists at the EBAs.
The four other Bloordale provincial championship teams finished in the top half of their tournament brackets:
11U Select (top 4);
15U Select Green;
13U AA Rep;
and 14U A Rep.
Congratulations to all teams for a great season!