There is no better way to spend a Saturday afternoon in the sun than to play two baseball games and host a BBQ in between. That's exactly what happened on Saturday as Bloordale's Peewee Selects hosted the Pelham Panthers (OBA Division C) at Millwood 1.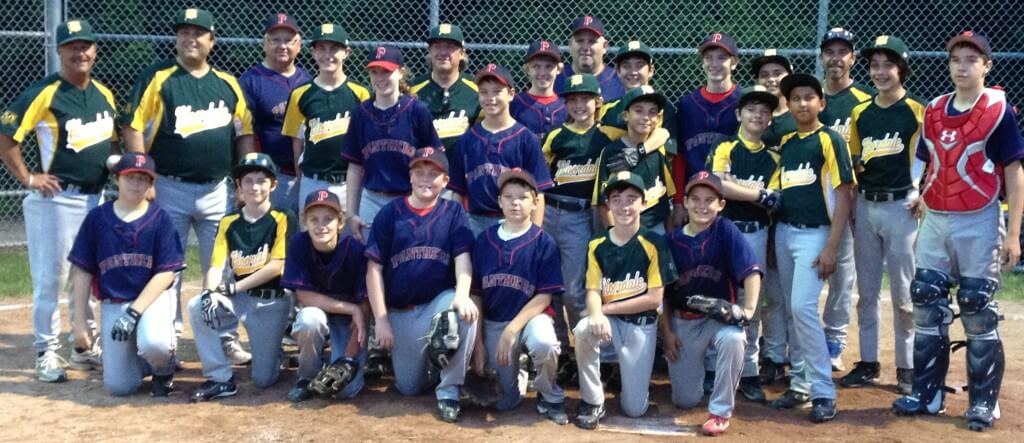 The Panthers made the drive from the Niagara area to take on our boys in green in a two-game friendly as part of Bloordale's 50th anniversary events.
"The Panthers are a great team," says Bloordale Head Coach Mike Woolcock. "The double header format gave our boys a chance to see the calibre of play in the OBA ranks and allowed us to play at a higher level while experiencing what it takes for multi-game play in a single day."
Between the games, Bloordale hosted the Panther families with a good old community BBQ of hot dogs, salads, fruit and veggies.
"I would like to thank all involved in making this double header a success," writes Panthers' Head Coach Sam Dobbie. "Bloordale's hospitality, kindness and the team of volunteers truely shows the level of passion and commitment your association is built upon."
"This is what Bloordale is all about," says Bloordale President Patrick McConnell. "Good times. New friendships. Good food. Oh ya, and great baseball. I am so happy the Panthers agreed to make the drive to Etobicoke to help us celebrate our 50th Anniversary. It was a fabulous afternoon and evening."
Many thanks to our Peewee Select Head Coach, Mike Woolcock and his support team of parents, for all of the planning work behind the scenes and on the day of. Thanks also to 'Bloordale's BBQ Boss', Wendy Kudeba, for her time on the grill.
The Peewee's have a busy schedule this summer with regular loop play every Wednesday night and  4 tournaments on the calendar, including this weekend weekend just over the Etobicoke border at Forest Glen's Fleetwood Park. (For a copy of the team's Forest Glen tournament schedule, CLICK HERE). The Peewees hope to repeat Bloordale's recent championship at the Forest Glen Bantam Select Tournament.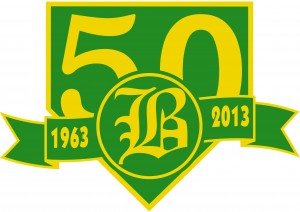 Our next big event on Millwood 1 is the Bloordale Peewee Invitational Tournament as the Peewees take on Birchmount, Forest Glen and Toronto Playgrounds in a mini 4-game,  2-Day tournament format. Come out and cheer our boys at Fleetwood Park this weekend and on July 6 and 7 at Millwood Park. Just another great event to celebrate Bloordale's 50th Anniversary.